Family & Cosmetic Dentist Collegeville, PA
Dr. Veys is a graduate of the University of Pennsylvania School of Dental Medicine.
After graduating in 1998 from UPENN Dental School, Dr. Veys practiced in a large multi-specialty practice in Lehigh Valley and then in August of 2000, started her own general and cosmetic dental practice in Collegeville, PA.
She combines 24 years of private practice experience with constant pursuit of continuing education and utilizing the latest in Dental technology such as advanced materials, digital impressions, digital implant treatment planning, and a Biolase YSGG laser system for both hard and soft tissue procedures.
Dr. Veys' story began in Minsk, Belarus, which was at that time, part of the former Soviet Union. After high school, she graduated from The Belarussian Medical University, with a Doctorate of Stomatology degree in 1992. She immigrated to the United States in February 1994 with her 1-year-old daughter to St. Louis, Missouri.
In order to practice dentistry in the U.S.A., one must be a graduate of an ADA Accredited American or Canadian dental school. This prompted Dr. Veys to relocate with her family to Philadelphia, where she was accepted into the University of Pennsylvania School of Dental Medicine, Class of 1998. After receiving the D.M.D. degree from Penn, she practiced in a large multi-specialty practice for two years in the Allentown, PA area.
In August of 2000, Dr. Veys planted her dental roots (Pun intended!) in Collegeville, PA. It was then when she purchased the practice of Dr. Dennis Gesser who had practiced there for 20 years. While purchasing and completely modernizing a dental practice is a monumental undertaking, a distinct advantage of doing so, is being able to create a personalized approach to proving dental care. Dr. Veys said "I have patients of mine whom I've been caring for over the last 24 years. I now am caring for their children and grandchildren… It's that kind of practice." Her personal connection and concern for patients is combined with two decades of clinical experience and the highest standard of care. "My aim is for prevention of long-term problems by providing top quality diagnosis and dental care. Along with establishment of good home care habits and appropriate professional follow up care with me and my team, our goal is to keep you healthy and thus minimize any treatment you may need in the future."
Dr. Veys lives in Malvern, PA with her husband, who is an Oral & Maxillofacial Surgeon, and a menagerie of furry children including Ruthie, the 13-year-old Golden Retriever, Golda, the 6-year-old Basset Hound (ask Dr. Veys about Golda stories), 2 one-year-old cat brothers named Stan and Sal, and two honeybee hives. She and her husband have four grown human children ages combined, ages 19 through 29.
In her spare time Dr. Veys is an avid reader of science fiction and political and legal thrillers, is a voracious yoga practitioner, vacationer, likes hiking in Yellowstone National Park and is interested in all things fashion related. Most importantly she likes spending time with her family.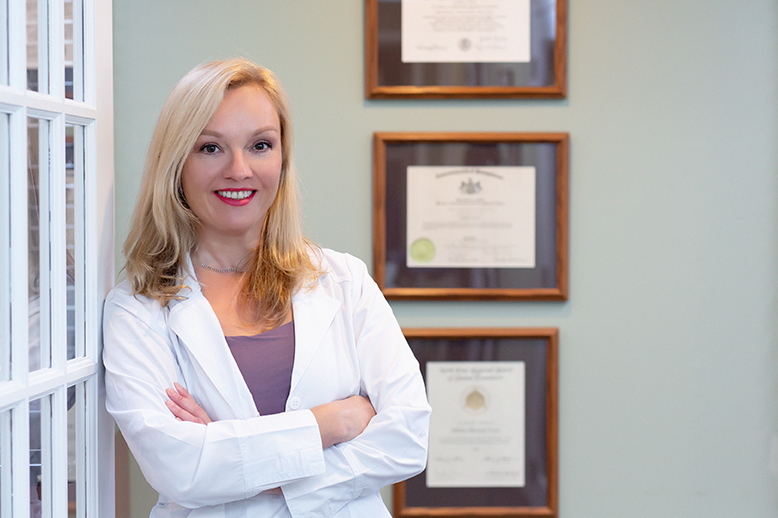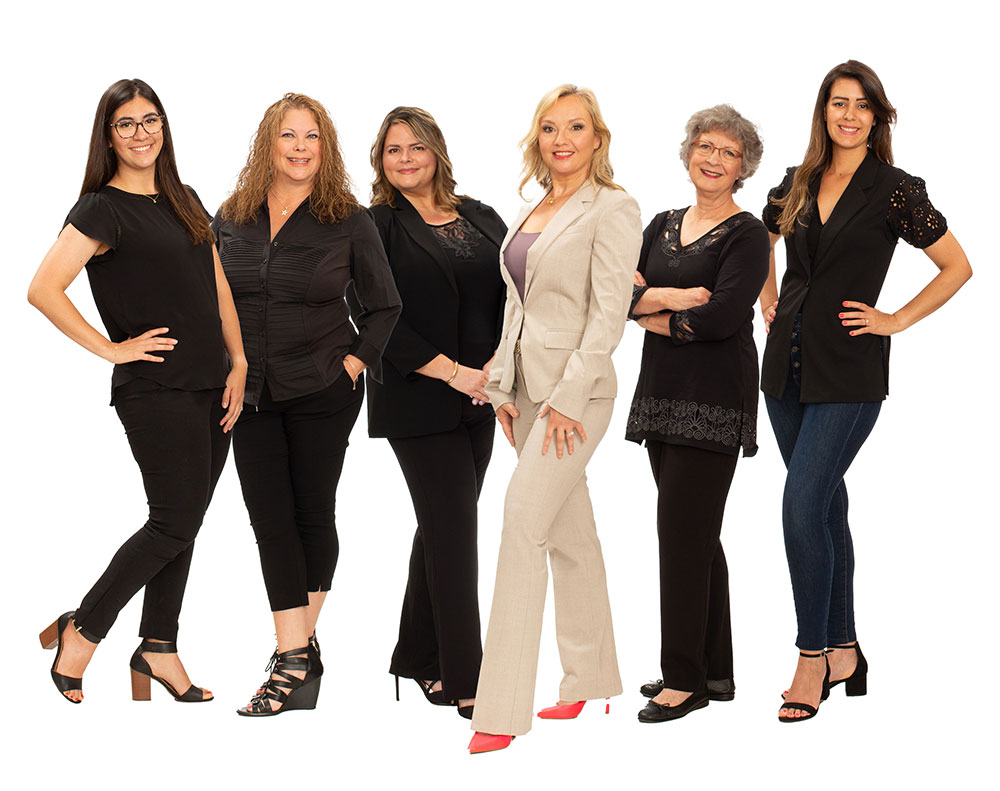 Schedule an appointment today
Phone: 610-489-6663
Address:
Albina Veys, DMD
104 South 2nd Avenue
Collegeville, PA 19426
Telephone:
Phone: 610-489-6663
Fax: 610-489-3926
Email:
Request An Appointment
The first step towards a beautiful, healthy smile is to schedule an appointment. Please contact our office by phone or complete the appointment request form below. Our scheduling coordinator will contact you to confirm your appointment.