Digital Dentistry Norristown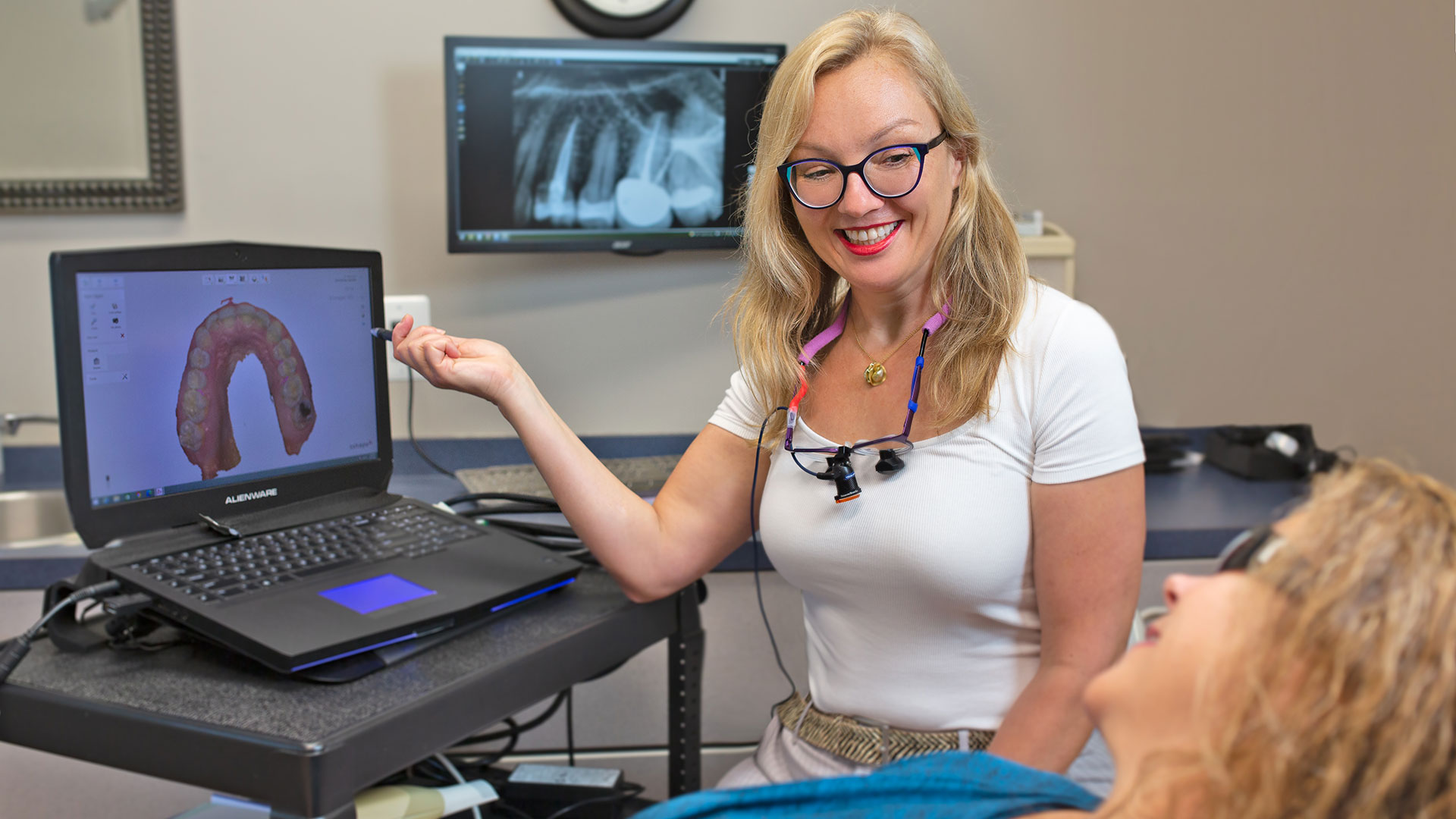 Digital Dentistry Services Norristown
Digital Dentistry in Norristown
The next level of dental care is available in our office with digital scanning and laser dentistry. Dr. Veys can address your dental health needs with treatment that is less invasive using technology designed to improve your oral health.
Is digital and laser dentistry right for me?
To find out if you're a good candidate for digital dentistry, Dr. Veys will review your symptoms, examine your teeth and discuss your oral health history.
What is digital and laser dentistry?
Digital dentistry uses the latest technology to restore your teeth and gums and improve your overall appearance. Dr. Veys will customize your treatments to best match your needs and preferences serving the Norristwon, PA area.
 
Norristown Laser Dentistry Services
Laser is an acronym short for Light Amplification by Stimulated Emission of Radiation.
Laser dentistry uses light as focused energy to diagnose and treat many dental problems. It can be used on soft tissues in the mouth and gums; or hard tissues, such as bone (your teeth) and jaw.
Dental lasers are safe for teeth and FDA-approved to treat many common oral health conditions while only causing minor damage to the surrounding teeth and gums compared to traditional treatments.
Benefits of Digital Impressions
Digital Impression result in shorter dental visits, improved patient comfort, better accuracy, and digital storage that allows tracking of the progress of your treatment more effectively.
Digital Bite Analysis
We can analyze your bite to help diagnose and alleviate many of the problems below:
painful teeth
tooth wear
broken teeth and restorations
early tooth loss
worsening gum disease
sore jaw muscles
headaches
difficulty eating
TMJ noises and breakdown
Electronic Dental Records
Electronic Dental Records are an integrated part of our practice management system. Our paperless system delivers electronic charting, digital imaging and enhanced case presentation where it is needed most… at chair side.
Digital X-Rays
Digital X-rays offer an advantage in early detection and preventive services. Advanced image analysis allows Dr. Veys to detect early stages of gum disease by helping in the recognition of bone level changes, or by comparing results against a previous treatment.
IntraOral Camera
An intraoral camera is an indispensable diagnostic tool. The tiny video camera moves around inside of your mouth and generates a tooth-by-tooth video exam of your teeth. Using an intraoral camera allows patients to better understand their dental needs by seeing what the dentist sees and then having it explained.
Digital Impression System
If you've ever needed a dental crown, you probably had to bite into putty impression material that was unpleasant taking multiple impressions to get an accurate mold. With the help of our digital impression system, we create a more detailed 3D model of your teeth, gums, and jaw. This can be used to create crowns, bridges and other restorations designed to restore teeth.
Let our Norristown area office help you with all your Digital Dentistry services today!
Schedule an appointment today
Phone: 610-489-6663
Address:
Albina Veys, DMD
104 South 2nd Avenue
Collegeville, PA 19426
Telephone:
Phone: 610-489-6663
Fax: 610-489-3926
Email:
Request An Appointment
The first step towards a beautiful, healthy smile is to schedule an appointment. Please contact our office by phone or complete the appointment request form below. Our scheduling coordinator will contact you to confirm your appointment.